There have been various social media campaigns raised these days with the hash tag #stopyulin,
so I thought to share the back ground and philosophy behind Yulin. In actual Yulin is a city of China which is located in southern region. The literal meaning of Yulin is Jade Forest.
The Southern region of China has been celebrating cats and dogs meat festivals since 1990. From
past few years this festival had taken attention of various pets rights activists who believe that
slaughtering pets is illegal. In 2013 the campaign highlighted the event in such a negative manner that the local Government even refused that such event ever existed.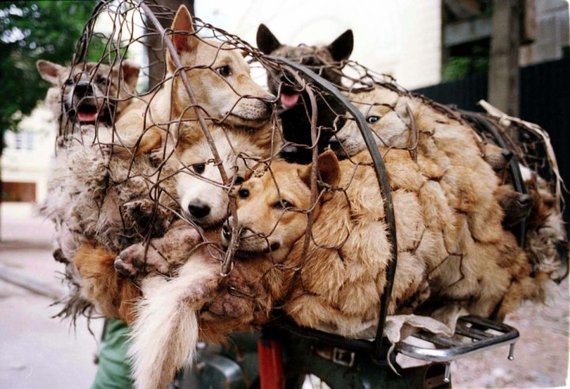 The worst part is that every year in summers the residents of Yulin slaughter, steel, torture and eat
over 10,000 dogs. They boil them alive, rip their skin off, put them in small cages, beat them, provide them with electrical shocks and hook their heads and bodies as a display.
The philosophy behind torturing the dogs is that if they are given physical pain before slaughtering, the meat would become even tastier due to discharge of adrenaline hormones. Several petitions
have been written to request the local Government of Yulin to put an end to this cruel and inhumane
practice.